Want to kick back and relax after a tiring day? A cup of delicious bubble tea is the perfect pick-me-up! With lavender milk tea, you're sure to enjoy a good night's sleep.
Read on to learn more about this relaxing drink, and how to make it!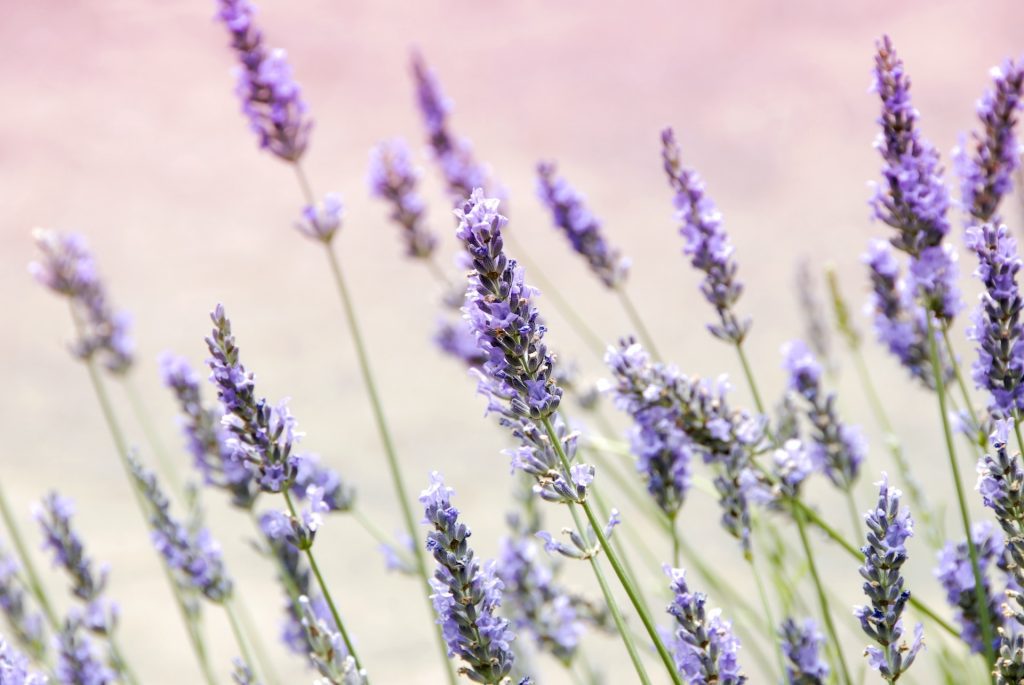 Why lavender?
When you think of lavender, you'd think of fields of beautiful light purple flowers in a sea of green. Indeed, these flowers have been used for both their colour and iconic aroma!
The plant is also well-known for its therapeutic benefits, in particular for reducing stress and improving sleep quality.
Moreover, its aroma can also help lessen headaches, lift up your mood and reduce blood pressure.
Delicious milk tea!
Don't let its colour fool you – this drink is full of lavender goodness!
Before sipping, take a deep breath and savour the flower's light aroma, the first step of a relaxing time.
When you're ready, take a generous sip! The sweet fragrances of lavender mingles with the creamy milk tea, creating a complex flavour that's truly irresistable.
Want to boost your experience even further? Give your drink a hearty dollop of "cream top" milk foam!
Our recipe is designed for a cold drink, but this combination is also perfect for serving hot. Wrap up warm and relax with a calming mug of milk tea!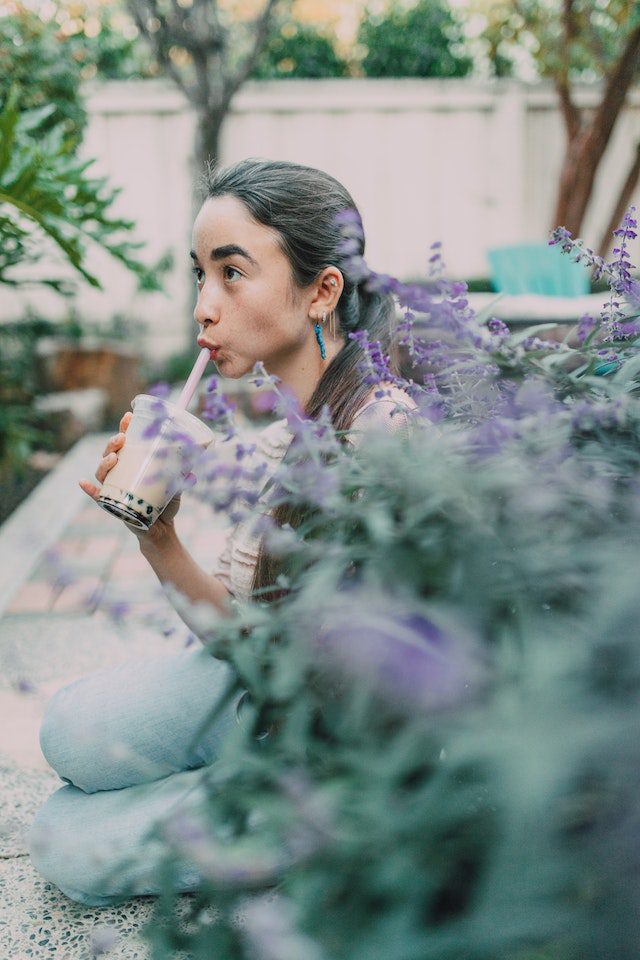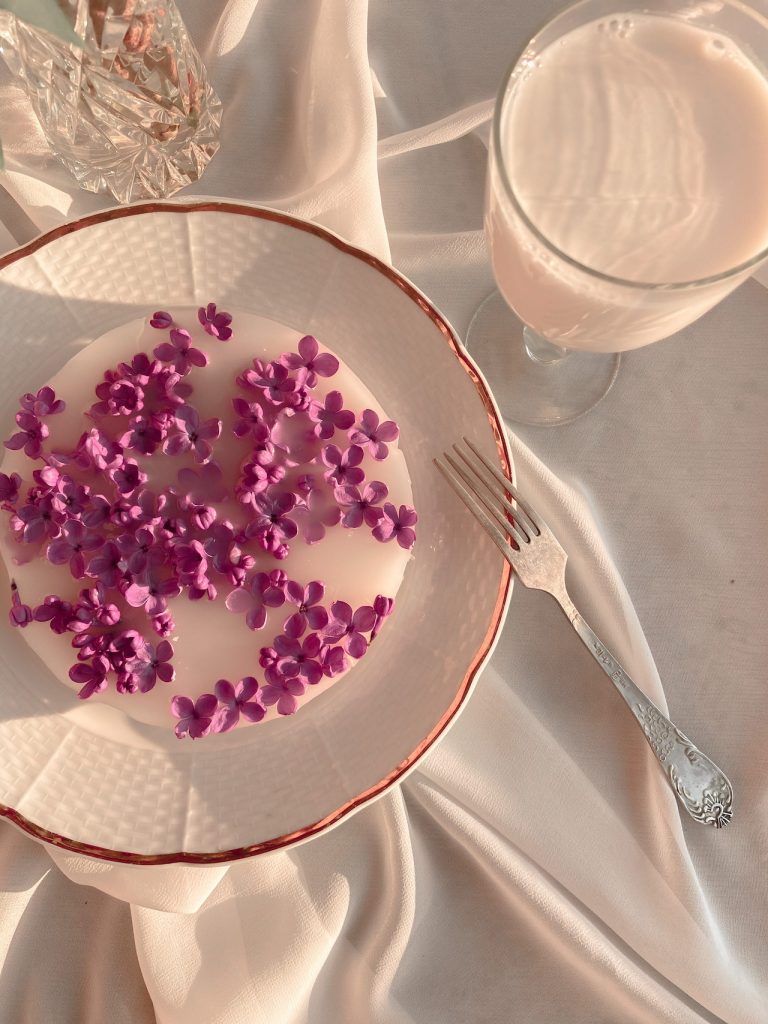 Lavender milk tea
Thanks to its relaxing aroma and creamy taste, this drink is the perfect bedtime treat!
What you'll need
– 50g Lavender milk tea powder
– Hot water
– Cream top powder
– Ice cubes (to taste)
How to make
Step 1
Mix the milk tea powder with 200cc hot water. Add ice cubes and blend.
Step 2
Mix remaining hot water with the cream top powder, blend until smooth.
Step 3
Pour the milk foam mixture on top of the milk tea. Enjoy!